MORE ABOUT CHSC AND HOW YOU CAN HELP
CHSC creates affordable and supportive housing. CHSC works collaboratively to respond to the changing needs of our community.  Each project we develop is unique, creating different types of rental housing, serving a variety of people with various disabling conditions, using a wide array of financing tools.  CHSC's work impacts individual lives, families, and our community infrastructure, health, and safety.
You can help make a difference in your community! We are so grateful for all our wonderful volunteers and supporters. If you would like to get involved, please contact us. 
Please consider making a donation to support our work: 
ONE DONOR ABOVE ALL OTHERS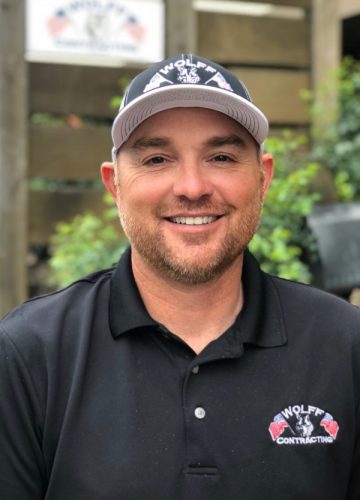 Michael Wolff, a combat veteran with 14 years in the Marine Corps, recounts that, "when I first came home from Iraq, I had some; I had some significant PTSD. Once a Marine, always a Marine. It's in my heart and I feel for the veterans. They're my brothers."   
With this belief, and many, many community friends and colleagues who donated their time and ample materials, Michael Wolff and his construction company, Wolff Contracting, built our tiny homes community. It would not have happened without Michael's tireless efforts and donation of countless hours and profit.  
 Together, we realized our dream of helping to house some of our community's most vulnerable veterans in beautiful, small homes that measure just 240 square feet.  
And because he was instrumental in making our tiny homes happen, we named the community after him: The John Zane and Michael Wolff Veterans Village, or Zane Wolff Veterans Village for short. It's the least we could do to thank Michael from the bottom of our hearts for all he did to help us realize our dream.